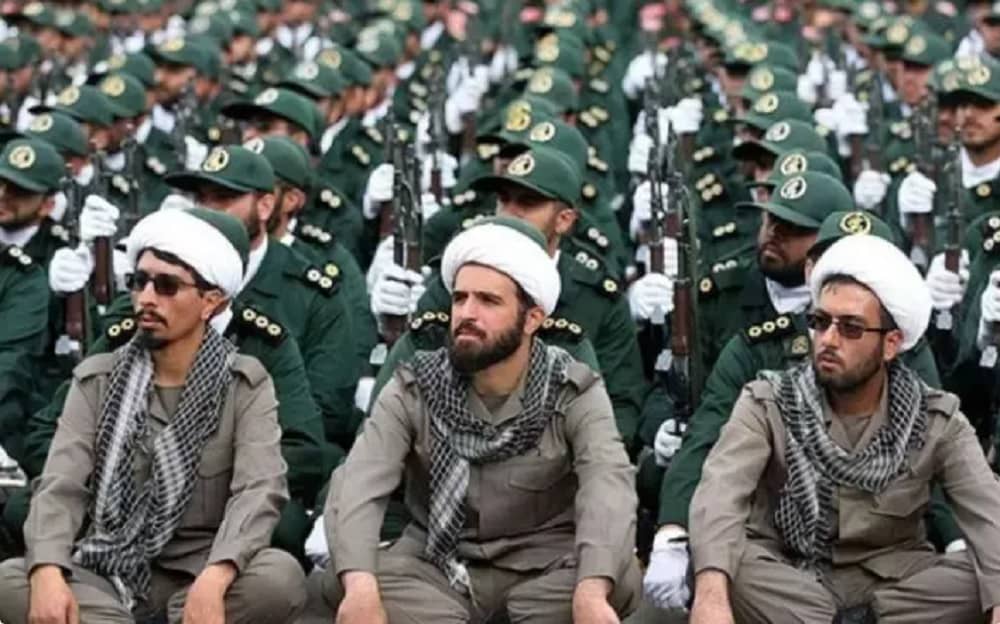 Weak Western policies encouraged Iran to threaten terrorism and military strikes
Last year, a Belgian court handed down a 20-year prison sentence to Assadollah Assadi, the Iranian diplomat leading a failed plot to blow up the French convention center where the National Council of Resistance of Iran was holding its "World Summit for a Free Iran" in 2018." Serious critics of the Iranian regime, many of whom were present at the event, hoped Assadi's conviction would lead other Western nations to hold his masters in Tehran to account.
On July 14, a former Iranian prison official named Hamid Noury ​​was sentenced to life in a Swedish court after being tried on the basis of universal jurisdiction, for his role in the massacre of 30,000 Iranian political prisoners during the summer of 1988. It might have caused a similar rise in hopes of high-level accountability, if not for the fact that it was followed closely by the Belgian government which undermined its own court's decision and approved a treaty that clearly aims to prepare the ground for Assadi's release in a prisoner swap.
Now, many Iranian activists rightly fear that the lack of follow-up in this case will become a model for others. They also fear that such concessions could further reinforce Tehran's already excessive sense of impunity in terrorism and human rights cases. In fact, an Iranian media outlet run by the regime's Revolutionary Guard Corps has provided strong evidence that the regime has already been encouraged to step up its malign activities, in the hope that it will face little consequence on the world stage. .
On July 27, the Fars news agency published an article explicitly advocating military strikes against a community of Iranian expatriates in Albania. The article boasted of "Iran's ability to use offensive drones and ballistic missiles to strike the MKO headquarters in Albania" and asserted that there was "no legal prohibition" against a strike against the pro-democracy opposition group, the People's Mojahedin Organization of Iran (PMOI or MEK).
Iranian state-aligned media suggest military strike against resistance group on foreign soil https://t.co/DOetwCG6MS

—Fox News (@FoxNews) July 31, 2022
Countless activists and ordinary citizens have decried Raisi as the "butcher of Tehran", referring both to his leadership of federal justice during a 2019 crackdown that killed 1,500 people and to his particularly prominent role in the 1988 massacre. Noury's pursuit led to much speculation that Raisi would have a similar outcome in any nation willing to invoke universal jurisdiction to arrest him after his trip there. But around the same time, doubt set in when it became clear that Western powers had little real interest in pursuing such accountability for those ultimately responsible for the terrorist plot against the NCRI rally in France. In fact, the United Nations and its host country, the United States, are set to invite Raisi to address the UN General Assembly in September.
The lack of international accountability certainly contributed significantly to many subsequent abuses and crimes perpetrated by Iranian authorities, including the mass shooting of peaceful protesters in November 2019.
In turn, the international community has also remained relatively silent on this more recent crime against humanity. This likely prompted Khamenei to follow through on his decision to appoint Raisi as the country's new president. Many of Raisi's former victims and their defenders were quick to warn that his administration would oversee an increase in virtually all malign activity by the clerical regime. Now, a year after Raisi's leadership, it could hardly be clearer that those warnings were true.
The regime has openly threatened and also taken steps to assassinate US officials and citizens. To pressure the United States for more concessions in the nuclear talks, Iranian state officials and the media bragged about producing nuclear bombs and some even hailed a terrorist attack on the author. British Salman Rushdie in New York.
Appeasement of the mullahs will only embolden the regime of #Iran violate more #human rights and export terrorism #UN

— Maryam Rajavi (@Maryam_Rajavi) November 19, 2015
The open threat against Ashraf 3 is only the latest example, though arguably the most shocking from a Western perspective. Its potential for direct impact on Europe should prompt the EU and its allies to act quickly to weaken the regime's sense of impunity. But Raisi's history of human rights abuses, both old and new, should have already prompted such action, which could take the form of more comprehensive and coordinated economic sanctions, the expulsion of Iranian diplomats (and potential terrorists) and statements of official support for the expatriate communities and pro-democracy organizations that Tehran is so eager to destroy.
Many Western policymakers have already pledged this support, as evidenced by their visits to Ashraf 3. They have also acknowledged that the regime's obsession with justifying attacks on the PMOI is a product of growing fear of the social influence of this group in Iran and its potential. seriously challenge the regime's hold on power. These things have become increasingly evident in recent years, with Iran enduring several anti-government uprisings since late 2017.
The international community must seriously explore ways to support these uprisings and promote their ultimate goal of regime change. The only other alternative is to continue to appease the regime in place, at the risk of inviting military strikes and terrorist attacks on Western soil. Staying away is no longer an option.