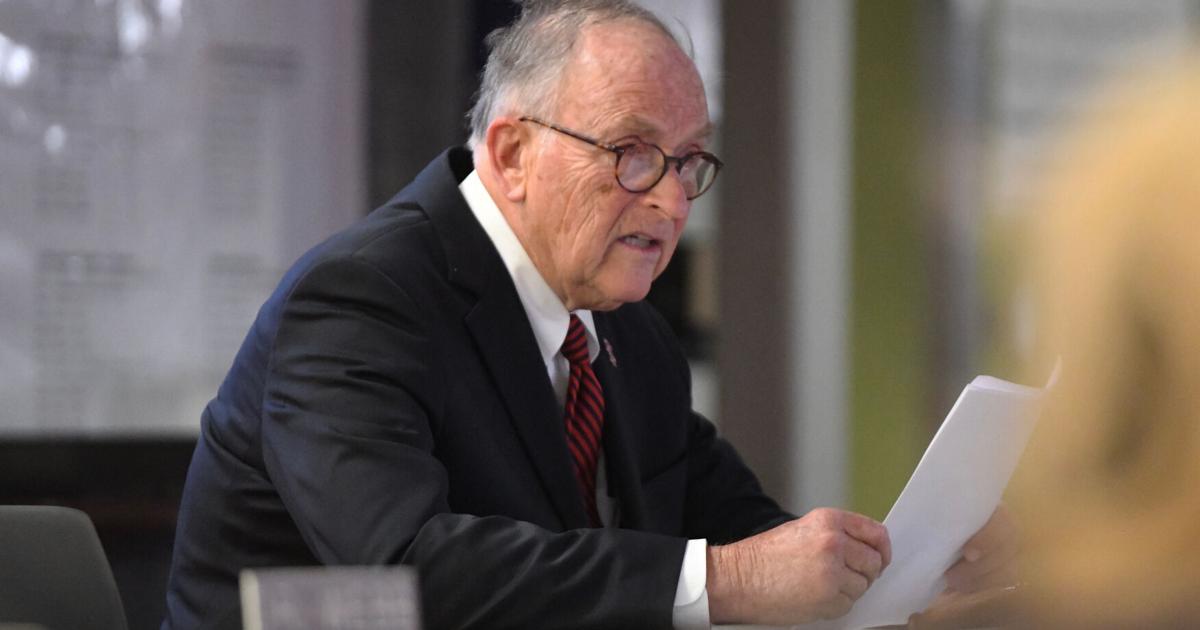 WATCH THE VIDEO | Westmont Hires Former Officer, US Army National Guard Veteran as School Police Officer | News
JOHNSTOWN, Pa. — With eight members voting in favor and one abstaining, Karissa Grossman was named school police officer at the Westmont Hilltop School Board's special meeting on Monday.
District parents have been calling a school officer since a December incident when two teenagers walked into the high school and police alleged a school shooting plot was uncovered.
Teenagers Logan Pringle and Preston Hinebaugh were sentenced to stand trial in January.
Grossman is a veteran of the U.S. Army National Guard and a former Ohio State Police officer.
She has completed the Act 120 Municipal Police Academy and is trained by the National Association of School Resource Officers.
"The majority of the school board liked Karissa and we were quite impressed with her interview," board chair Robert Gleason said after the meeting. "We were quite impressed with her interview, so we interviewed her several times, not just once. We checked her references, they were solid and her CV is very solid.
He added that there were several candidates considered and interviewed over the course of a year, but Grossman rose above the rest.
"We are very excited to have her join us," Gleason said. "I'm quite optimistic that she will be a real addition to our administrative team."
The new SPO also has a bachelor's degree in criminal justice and homeland security, a master's degree in social services counseling and is completing courses to become a licensed professional mental health counselor.
Its recommendation came from the two subcommittees of the board's school safety committee – protection and prevention.
David Angeletti, who sits on that committee and abstained in the hiring vote, spoke during the discussion on the issue.
"We chased after that for almost four years," he said.
During her comments, Angeletti reminded the audience, which numbered about 14 attendees — none spoke — that a lot of security discussions take place in executive sessions to ensure those details are protected.
He also noted that prevention programs, such as the Sandy Hook Promise, were introduced to the district to help with school safety and that more than a year ago principals met with law enforcement and EMA personnel who advised them on the types of officers who can serve in a school district.
"It's not a type of vote to throw a deck of cards in the air and see what lands," Angeletti said.
Grossman's hiring is pending review by counsel and approval by the Cambria County Court of Common Pleas, which, at Westmont's request, may grant him authority to arrest individuals, issue citations, detain students, and carry a firearm if the necessary trainings are completed.
It will tentatively begin on February 28, and Upper Yoder Township police will continue to cover the school daily until then.
Despite the hiring, some parents, like Jeremy Kohan, were still upset with the board's decision.
"I'm very disappointed," he said. "We don't need another faculty member. We need a resource officer who has the skill to make arrests and move forward by not just letting these offenders keep doing the same thing over and over again.
Kohan is one of many parents who spoke at the January meeting and expressed their desires for not just one SRO, but at least two officers for each building.
Sydney Mize, a sophomore at Westmont, accepted the parents' demands and relaunched her change.org petition to reflect this.
"I think most students can agree that everyone but the school board wanted two ORS," she said by email. "They went straight against parents, students and administration by doing this."
Mize argued that there must be a constant police presence at both schools.
"We would like the school board to change their decision to two officers," she said.
She would also like school resource officers instead of school police officers.
In that regard, Gleason said Monday that a school policeman was being hired, but the matter was not settled.
"We thought we would start by hiring one, and then she would work with the committee and the administration and figure out if we needed another one," he said.
Grossman will report to Superintendent Thomas Mitchell, and his duties will include coordinating training and resources for students and staff related to situational awareness, suicide and bullying, and related matters, act as agent liaison for local law enforcement and will serve on the district. threat assessment team.
His other responsibilities are detailed in board policy 805.2, which outlines school security personnel and their responsibilities, and received unanimous approval for its first reading on Monday.
This was presented to the board with language about school security guards removed.
A related policy, 805.3, which establishes standard operating procedures for those authorized to use weapons at school, such as an SPO, also received unanimous first-reading approval.
It lists the training and qualifications needed to do so and indicates that the district-owned firearm will be kept in a locked safe in a knowable location on the school grounds.
After the council meeting, parents were scheduled to meet at 7 p.m. at Westmont United Methodist Church to discuss district security and hiring a school officer.