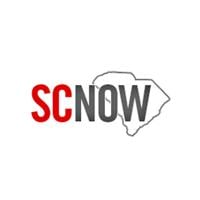 Tom Rice seeks to increase the salary of rural police officers | Local News
Congressman Tom Rice is seeking to increase the number of rural police officers and raise their pay levels.
Rice, a Republican representing most of the Pee Dee and Grand Strand areas of the state, and Abigail Spanberger, a Democrat from Virginia, introduced the Community Oriented Policing (COPS) Act of 2022 reauthorization and parity of the Beat Grant program.
"Police keep all kinds of communities safe, but those in rural and low-income communities often face barriers to doing their job effectively and efficiently," Rice said. "I met with law enforcement officers in all eight counties of the 7th District to learn how we can improve our law enforcement programs for communities in South Carolina and across the country. The COPS on the Reauthorization and Parity Act of the Beat Grant Program will ensure that all communities are adequately staffed with officers who can meet the needs of the community, are properly trained, and receive fair pay. I am proud that this bill nearly triples the amount allocated to this program from last year and provides more funding than this program has received in a decade. We can't just talk about the need to improve law enforcement relationships, budgets, and training. This legislation responds to these calls for thoughtful and targeted solutions.
"South Carolina Sheriffs are excited to see this important initiative introduced. A number of sheriff's offices across the state, including small rural agencies, have successfully used these funds to improve the level of public safety provided in their communities. We hope this bipartisan legislation will pass and be enacted quickly," said Jarrod Bruder, executive director of the South Carolina Sheriffs' Association.