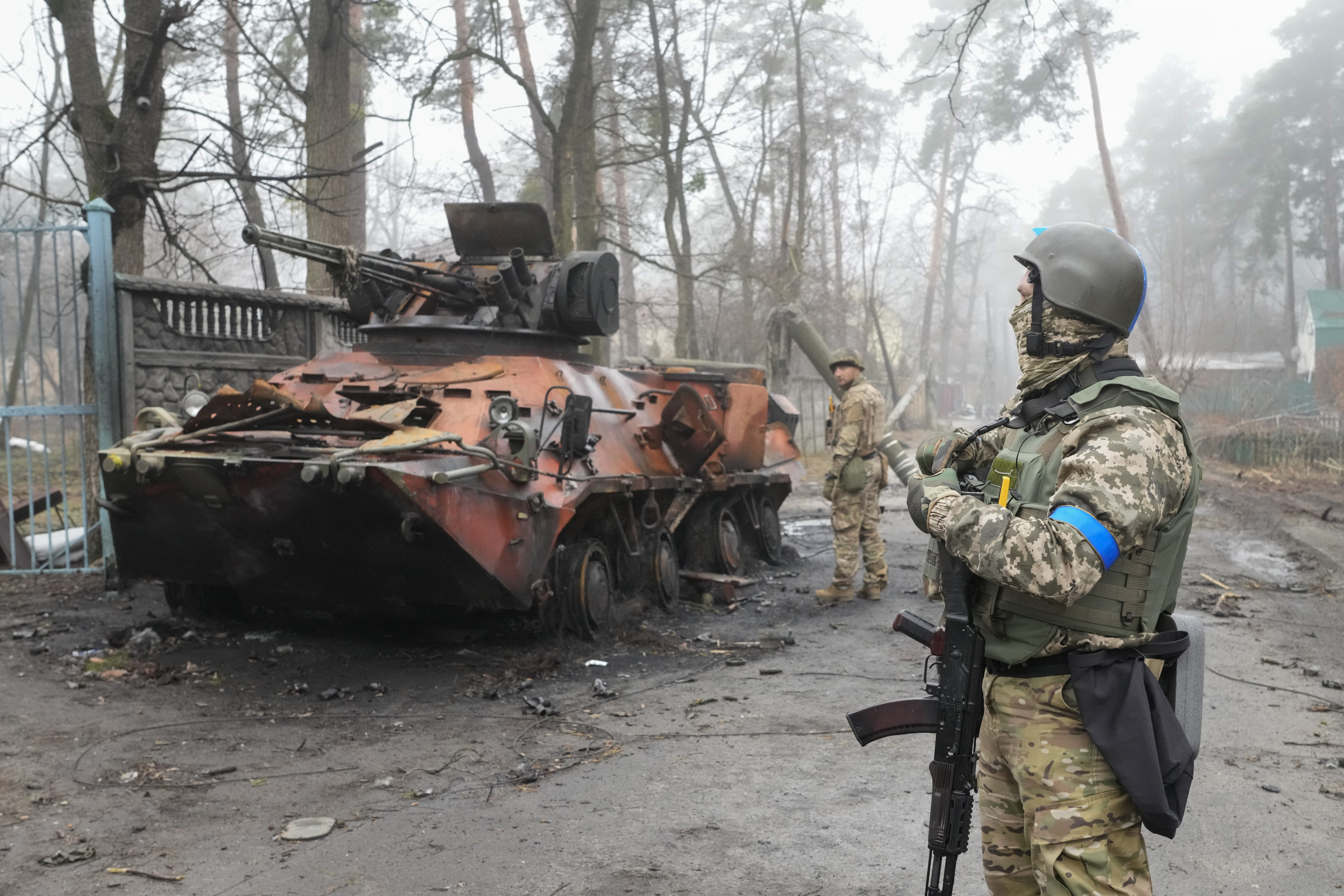 Sean Penn asks billionaires to buy military equipment
China rejects sanctions on Russia, partially blames NATO for war
China continues to criticize Western sanctions against Russia as leaders met the European Union in a virtual summit on Friday.
EU leaders hoped China would not help Russia circumvent economic measures imposed in response to the war in Ukraine, noting their mutual responsibility to "use their joint influence and diplomacy to end the war of Russia in Ukraine and the associated humanitarian crisis," Charles Michel said the President of the European Council.
The Chinese Foreign Ministry partly blamed the conflict in Ukraine on US efforts to expand NATO and reiterated that sanctions are not effective.
"China opposes solving problems through sanctions, and we are even more opposed to unilateral sanctions and long-arm jurisdiction that have no basis in international law," the spokesperson for the Ministry of Foreign Affairs said. foreign Zhao Lijian during a daily briefing at the summit.
He said the United States was the "culprit and main instigator of the Ukraine crisis", saying NATO's growth had pushed Russia "to the wall".
Zhao said China would not be forced to "pick sides or take a simplistic friend-or-foe approach" when it comes to Ukraine.
"We must, in particular, resist cold war thinking and bloc confrontation," he said.
The European Union said it had discussed Russia's military aggression against Ukraine "in depth" with China at the summit and called on China to "support efforts to immediately end the outpouring." of blood in Ukraine".
"Any circumvention of the effects of sanctions or any assistance provided to Russia would prolong the bloodshed and result in even greater loss of civilian life and economic disruption," the EU said in a statement.
Michel said the EU and China must work together to end Russia's war and uphold their "common responsibility to maintain peace and stability, and a secure and sustainable world."
"Key international norms and principles must be adhered to," he said. "We count on China's support to achieve a lasting ceasefire, to stop the unjustifiable war and to deal with the dramatic humanitarian crisis it has generated."
China declined to condemn the Russian invasion, but said it hoped to keep ties with the EU open to "gradually expand market access, protect fair competition, and promote trade liberalization and facilitation and investments".
"China hopes the EU will also provide a sound business environment for Chinese companies investing and growing in Europe," Premier Li Keqiang said in a press release after the first session of the summit.