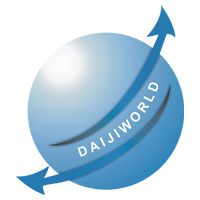 Pakistani military has no power or jurisdiction to engage in business ventures: Islamabad court
Islamabad, July 13 (IANS): The Islamabad High Court (IHC) on Wednesday issued a detailed judgment regarding construction in Margalla Hills National Park and ruled that the Pakistani military has no power or jurisdiction to engage, directly or indirectly. , in business ventures of any kind outside its membership, nor claim ownership of state lands, according to media reports.
The IHC therefore declared the construction of the Navy Golf Course illegal and instructed the Department of Defense to conduct an investigation of the golf course, and ordered the Secretary of Defense to administer a forensic audit to assess the damage to the public purse, Express Tribune reported.
"Because the command and control of the Armed Forces rests with the Federal Government, no branch may undertake any activity or perform any function outside of its respective establishments unless specifically invited or directed to do so.
"The unique responsibilities have been prescribed by the Constitution and, therefore, observance of the provisions of ibid and of the law is an inviolable obligation of every branch and member of the armed forces, as provided for in Article 5," the detailed judgment reads. , Express Tribune reported.
The court also rejected the Pakistan Army leadership's claim to ownership of 8,068 acres of land in the national park.
The court further said that the Pakistan Navy and Pakistan Army violated the law by taking it into their own hands, which was an ideal case of weakening the rule of law, Express Tribune reported.
In the detailed judgment delivered by IHC Chief Justice Athar Minallah, the Pakistan Army Farms Directorate's lease agreement with the Monal restaurant was also declared illegal.
The Islamabad Environmental Commission's report was also included in the detailed 108-page decision.
The court said state and government officials have a duty to protect the Margalla Hills.