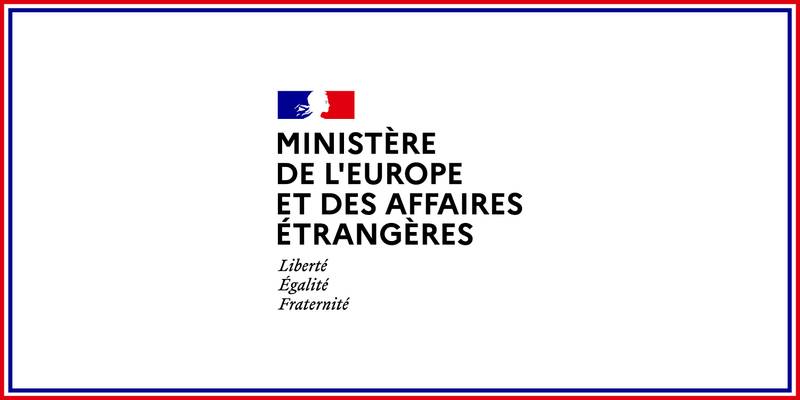 Jurisdiction of French courts in matters of crimes against humanity (9 Feb. 2022)
France is fully mobilized in the fight against impunity for perpetrators of international crimes committed in Syria and throughout the world.
The Government has tabled a bill authorizing the approval of the international judicial cooperation agreement between the French Government and the United Nations, represented by the International, Impartial and Independent Mechanism (IIIM) for Syria. It has just been voted by the National Assembly and must now be examined by the Senate. The agreement will, among other things, allow the transmission of information from the French courts to the Mechanism (MIII), which is not possible under current legislation. It is thus part of the priority that France attaches to the fight against impunity for perpetrators of international crimes.
In 2015, the Ministry of Foreign Affairs reported to the Paris public prosecutor, on the basis of article 40 of the code of criminal procedure, atrocities likely to have been committed by the Syrian regime of Bashar al-Assad. The documents transmitted enabled the Paris prosecutor's office to open a preliminary investigation for "crimes against humanity", based in particular on photographs taken in military hospitals between 2011 and 2013 by "César", a former Syrian military photographer. . More than 40 investigations and judicial information on Syria are currently underway in France.
In a judgment of November 24, 2021, the Court of Cassation deemed it necessary for Syrian law to have a definition of an offense comparable to that in French law (proof of "an attack against a civilian population in execution of a plan concerted"). in order to recognize the extraterritorial jurisdiction of French courts with regard to international crimes. However, this decision is subject to review. Our ministries will therefore closely monitor future court decisions. Depending on these decisions, our ministries stand ready to quickly set out the changes, including legislative ones, that must be made to enable France to resolutely pursue its unwavering commitment against impunity for international crimes.
In addition to its support for the International, Impartial and Independent Mechanism and the quarantine of proceedings underway before the French courts to prosecute the most serious crimes committed in Syria, France acts within the Organization for the Prohibition of Chemical Weapons ( OPCW) to condemn the use of chemical weapons by the Syrian regime against its people and obtain the suspension of certain rights and privileges of Syria at the OPCW in April 2021. France also launched and chairs the International Partnership against impunity for the use of chemical weapons, which today brings together 40 States and the European Union.